As part of my interest in expanding the evidence base on various contraceptive options, I am currently collaborating on a systematic review of the effectiveness of various
fertility awareness-based methods (FABMs) of contraception
(note: this is
not
the same as the rhythm method, more on that another day). Working in this area has led to a number of fascinating connections and dialogues. Most recently, a Fertility Awareness Educator named
Sarah Bly
asked if I'd be willing to give a lecture on
scientific literacy
to her new class of students. This seemed like a nice science communication opportunity, a fun chance to present on much broader topics than I usually do, and a good way connect with new (to me) folks working directly with women on issues in contraception.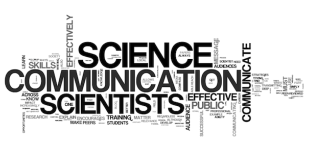 A few weeks before my presentation, Sarah shared with me that through years of using alternative medical approaches in her personal and family life, her ways of understanding health and healing are rooted in primarily in personal experience, and secondarily in science. I appreciated her sharing this with me for a few reasons. First, considering the different approaches by which people obtain and interpret medical information helped me be more explicit in my presentation about the specific elements that make me place great trust in science (while still trying to acknowledge/articulate areas for improvements). Second, I applaud people who invite constructive interaction and exchange with
folks who have potentially divergent perspectives
. So, I'm grateful to Sarah for the invitation, and to the students for the great discussions afterward - it was lots of fun!
The 50-minute talk was presented online, and the recording is linked below. A few brilliant folks on Twitter (shout out to
Dr. Liz Allen
& others!) suggested it might also be useful to provide links to shorter thematic clips - that's below, as well. As a talk geared primarily towards an audience with limited familiarity on certain scientific concepts - I'd welcome feedback from scientists and non-scientists alike on what could be improved for next time!